History of the Beginning Experience Ministry
In 1973, Sister Josephine Stewart, a family counselor at the Catholic Renewal Center in Fort Worth, Texas and a divorced friend, Jo Lamia, attended a Marriage Encounter weekend with the intention of developing a program for engaged couples. In the course of the weekend, Ms. Lamia adapted the Marriage Encounter process to face issues and concerns in her own life that had never been addressed. At the close of the weekend, Sister Josephine saw a profound change occur in her friend.
Sister Josephine and other professionals in grief resolution, counseling, psychology, education and spiritual renewal, adapted what Ms. Lamia had written to outline the process for the Beginning Experience weekend.
The copyrighted program was soon in motion throughout the United States, Canada, Australia, New Zealand, Singapore, Great Britain and Ireland. Today, certified teams of peer ministers present the program in communities in nine countries on three continents.
Sister Josephine Stewart, SSMN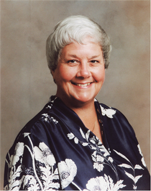 One of the founders of the Beginning Experience ministry, Sister Josephine Stewart, SSMN, was born October 12, 1931 in El Paso, Texas. She entered the novitiate of the Sisters of St. Mary of Namur at the age of 22. She taught at Our Lady of Good Council High School in Dallas, Texas. In 1961, she became the Superior of Our Lady of Victory Convent and earned her master's degree in education from St. Louis University, St. Louis, Missouri. In 1970, she attended "The Happening," a program of encounter with self, others and God, which had a profound impact on her spirituality.
She worked on Marriage Tribunal cases in Fort Worth and did counseling, learning of the stress and grief of divorced Catholics. Along with Jo Lamia, a divorced friend, she wrote and developed the Beginning Experience® program; the initial weekend was presented Oct. 18-20, 1974. By 1977, Sister Josephine was devoted to the Beginning Experience® ministry full time. In 1981, after the ministry spread to Hawaii, Australia and New Zealand as well as many American states, Sister Josephine stepped aside, leaving the ministry in the capable hands of Fr. Guy Gau. She then spent her time traveling, working with abused children and people with developmental disabilities, and wrote a book, We Are All Connected. She lived in Fort Worth, Texas.  She wrote an autobiography, Letting Go: The Way Into Abundance, in 2009.  She passed away on May 8, 2014, after a long illness.
Ann Marie "Jo" Lamia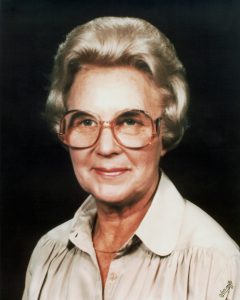 Born in Ohio in 1924, Ann Maria ("Jo") Lamia joined the Navy as a WAVE during WWII and became a lab technician. It was there that she met and married her husband, Peter. After the war, Jo, Peter and their two sons moved to Dallas. During her marriage, Jo hid her frustration and sadness. Peter never knew how many times she was upset with him. His infidelity led to separation and then divorce. After he left, Jo stayed home and smoked, drank coffee and watched TV.  Noticing Jo's depression, Sister Benita Frances, principal at the school Jo's sons attended, asked Jo to fill in for the 6th grade teacher on leave. Jo agreed and thus began a teaching career. When her sons enrolled Bishop Dunne Catholic High School, Jo served on the school board. There she met Assistant Principal Sister Josephine Stewart.
When Sister Josephine's pastor, Fr. Robert Wilson, asked her to create a weekend for engaged couples, she agreed on condition that Jo be part of it; she believed Jo would have a lot to say to engaged couples. In 1973, Jo and Sister Josephine attended a Marriage Encounter weekend to write the program for engaged couples. During this weekend, Jo wrote out all the unfinished grief and anger from her divorce, coming to a peaceful closure on the end of her marriage. Her notebook became the seed of the Beginning Experience® ministry. Jo continued to work with the ministry until her death in 1987.